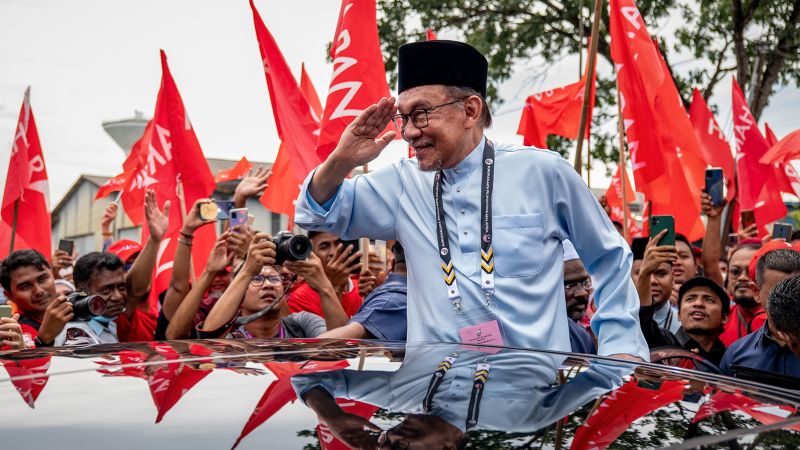 Malaysian opposition leader Anwar Ibrahim was appointed prime minister on Thursday, the Sultan's palace said, and he will be sworn in at 5pm local time.
A general election on Saturday ended in an unprecedented hung parliament in which the two main coalitions, one led by Anwar and the other by former Prime Minister Muhyiddin Yassin, managed to secure enough seats in parliament to form an immediate government.
Anwar's appointment capped a three-decade-long journey from heir apparent to a convicted sex offender to longtime opposition leader.
The 75-year-old has been repeatedly denied the prime ministership despite a significant estrangement over the years: he was deputy prime minister in the 1990s and the official prime minister-in-waiting in 2018.
In between, he spent nearly a decade in jail for sex and corruption charges he says were politically motivated charges aimed at ending his career.
.