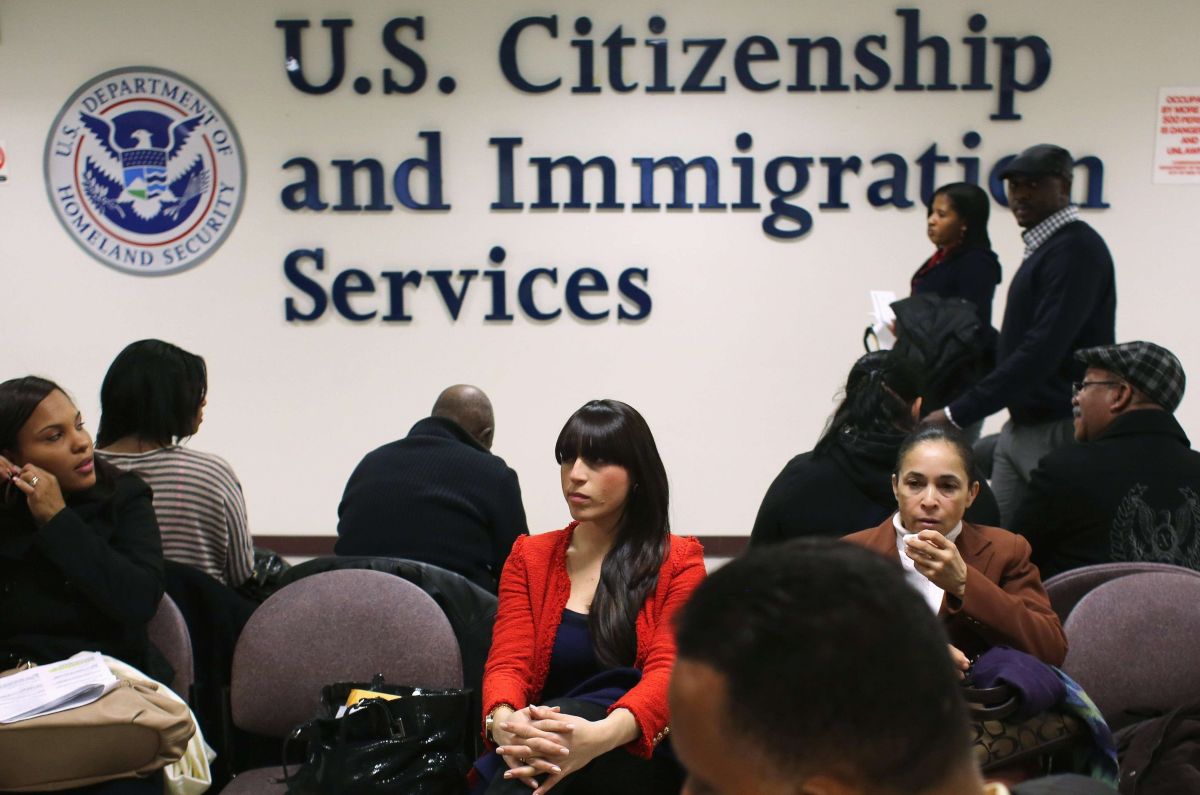 Photo: John Moore/Getty Images
The American Immigration Lawyers Association (AILA) announced this Tuesday its national day of information and help to promote the permanent residents to process the US citizenship.
The conference will be held in several states on September 17, coinciding with the celebration of Citizenship Day in the US.
AILA's effort is supported by the National Association of Latino Elected and Appointed Officials (NALEO) Educational Fund and the National Association for New Americans (NPNA).
The information day brings together immigration attorneys, law students, paralegals, interpreters, and community members to help lawful permanent residents find out if they are eligible to begin naturalization proceedings.
AILA executive director Benjamin Johnson warned in a statement that becoming a US citizen "is a complex process" and having the help of an immigration law expert makes the process "easier."
For his part, Arturo Vargas, director of NALEO, pointed out that "becoming a US citizen has many benefits, including the right to vote, the ability to travel with a US passport and, in some cases, greater employment opportunities."
Attorneys and legal experts in Florida, Chicago, Colorado, Connecticut, Hawaii, Indiana, Michigan, Kansas, Nevada, New England, New Jersey, California, Ohio, Oregon, Texas, Utah, Washington, Wisconsin, and the United States capital will part of the day.
For more information about this event and where it will be held in different states, those interested can consult the AILA website.
It may interest you:
– New public charge rule does not punish immigrants for welfare, but evaluates their age, health and finances for a Green Card
– What are the requirements to apply for a Green Card
– 5 key facts about undocumented immigrants in the United States
.